How to Make a QR Code in 7 Easy Steps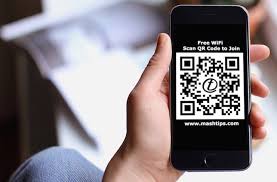 If you ever saw a square-shaped with black and white symbols, then you've probably encountered a quick response code, or QR code for short. It usually has pixel- like patterns, and looks like this:
QR codes are used to take information from a transitory media and put it in your cellphone by scanning the code. Once it is in your cellphone, it may give more details regarding the product, such as links, event details, coupons or discounts, and other information.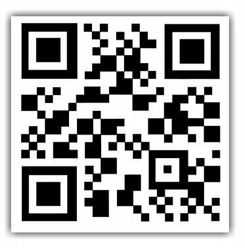 Barcodes vs QR codes
A barcode contains information, such as the product's manufacturer, price and so on. Yet unlike QR codes that can be read by smartphones, it can only be read by barcode machines. It has a small collection of black parallel lines with varying width and thickness, and numbers below it. It looks like this:
Since a barcode is rectangular in shape, it can only be scanned horizontally. QR codes are square-shaped, so it displays their data horizontally and / or vertically, and can be scanned from any direction for 360 degrees. Because of this, it can hold more characters.
QR codes are also interesting to look at, and from a marketing point of view, it enhances the probability of engaging the customers. Whilst a barcode is for the benefit of a company and its employees, such as a grocery store clerk checking out the items of a buyer; a QR code enables the consumers to learn more about a product, and engages them on as to what the company has to offer.
How do QR codes enhance your business?
Nowadays, almost everyone has smartphones. A QR code scanner is easy to download, free of charge, and scanning a QR code takes less than a minute. You can use QR codes in:
directing potential customers to your website, Facebook, twitter, Instagram or other social media accounts
using it as a discount coupon to be checked out on the counter or alternate the conventional price tag into a digital one
promoting your contact information
These are just the possible advantages of using a QR code for your business. Want to give it a try? Below are steps on how to make your own QR Code:
1. Choose a QR code generator
There are a lot of QR code generators out there. However, be sure to check the following features:
compatibility to most QR code readers
design customization
whether it tracks the performance
Here are some QR codes generators:
me
Visualead
Kaywa
QR Code Monkey
qr-code-generator.com
Create QR code by Google App Engine
The-qrcode-com
Free QR Code Generator by Shopify
2. Choose your content
What type of content do you want users to access after they scan your code? There are 10 types of possible content, namely, URL, vCard, text, e-mail, PDF, SMS, App stores, or images.
3. Enter your data
Once you've chosen your content, a form will appear where you can fill out the information. You will a set of fields where you can enter your contact information, and supplementary details regarding the manufacturer, and your product.
4. Customize
Depending on your chosen QR generator, you can customize your QR code to your liking. However, bear in mind that too much customization can make it more difficult for QR code readers to read the code. Preparing two versions is a good idea – a simple one, and one with your preferred design.
5. Test it
Before launching it to the public, it is crucial to make sure that it works properly. Test it on multiple QR readers to maximize the probability that it can be read by a wide array of people.
6. Advertise
It's ironic, isn't it, that you need to advertise your advertisement? But a QR code will be useless if people don't see it. You can distribute it on social media platforms, print ads, or anywhere where people can conveniently scan it.
Also, even if we're in the digital era, bear in mind that not all people are tech- savvy. It would be helpful if you include instructions on how to use it.
7. Track its performance
Are people viewing your code and redeeming your offer? Are they only viewing it? Are they even scanning your code?
Knowing these will help you determine if your QR code is functioning, and what modifications can you make if it isn't. Just like any marketing strategies, feedback from your consumers is important. If it isn't generating enough people, you probably need to work on your distribution, or the code itself.
These are just steps to guide you in your business. However, bear in mind that advertisements are only supplementary, and your products are your stars. With that being said, best of luck in your endeavors!
---