Tips for Choosing the Best Font for Your Design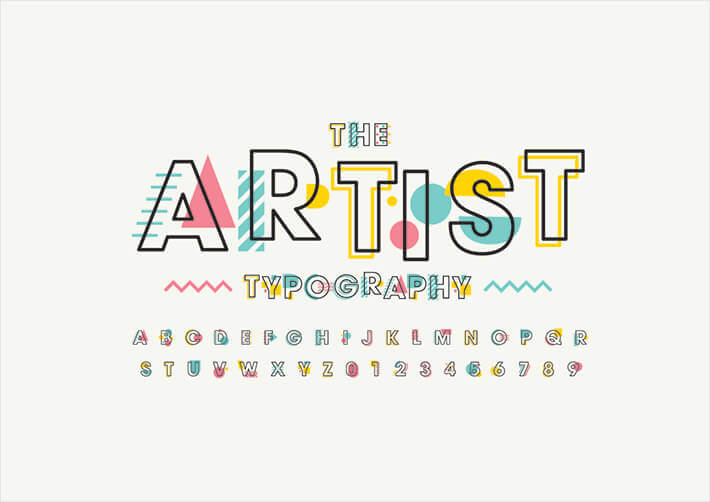 Choosing the right font is crucial for a lot of reason. It can instantly enhance the look of your website design and transform average marketing collateral into something extraordinary.
But, it can also become an unpleasant experience for the reader/audience and damaging to a business's reputation if not done right. Truth be told, a lot of beginner designers commit the same design faux pas again and again.
Tips for Choosing the Best Font
To avoid these mistakes, we have curated some tips you might want to use when choosing the best font for your design.
1. Match font to your brand's tone.
Fonts have specific design intent. Each has its own personality, so they do tell your audience if you are serious, playful, casual, modern, etc.
Serif fonts are associated with tradition, history, safety, and reliability. Sans serif fonts are modern and clean. Meanwhile, script fonts relate to romance, elegance, feminism, and grace.
Before you decide on the best font for your design, make sure to know your brand's tone first. Remember, brands from different industries have different fonts that represent them.
2. Use up to three fonts.
In design, two's company, three's a crowd. Choose up to three different font styles only for your website–one primary, one secondary, and one accent. More than three fonts are overkill. Each font must carry different levels of importance.
The primary font is typically used in headers, making it the most visible one. If possible, use your primary font to match the style of your logo's text (if any).
The secondary font is usually used in body texts, making it the most used one. It should be a legible font since it will be used in paragraphs, descriptions, and blocks of texts.
The accent font is used for a very specific purpose. It is commonly used in calls to action, buttons, and anything that is aimed at catching the attention of the reader. More importantly, it should be both legible and attention-grabbing.
3. Think load times.
Load time is very important in the overall performance of a website. In case you are not aware, fonts could drag down the load time of a website.
When choosing the right fonts, make sure to test them for speed to see whether or not they do negatively affect the website. If your favourite fonts do not load swiftly, look for alternatives.
4. Mix and match typefaces.
While it seems to be an oxymoron, don't be afraid to get more creative by mixing and matching different typefaces. It used to be a design no-no, but times have changed.
A caveat though: mixing and matching typefaces is not that easy. If you can find a great combination, then go for it.
5. Avoid fonts that look similar.
It's highly recommended to have three different font styles to communicate the intent very well. But to have different fonts that look the same or almost forfeits the purpose to distinguish one from the other.
Be wary, nevertheless, when using totally different typefaces (i.e. script font + bold serif font) because it will really be distracting and annoying.
Where to Find Free Fonts
Free fonts are everywhere on the internet. Here are some of the best places to find them:
Google Fonts have hundreds of open source fonts for use on websites and other web-based projects and applications. Since they are open source, that means they are free, shareable, and customizable.
Font Squirrel is the best resource for both free and licensed fonts. It's easy to find the font you're looking for because it allows you to search its database by classification (serif, sans serif, script, etc.) or tag (casual, retro, playful, etc.)
DaFont boasts more than 25,000 free, public domain, and demo fonts. From the common web safe fonts to the more quirky ones, DaFont has it for you.
1001 Fonts has more than 7,000 free fonts you can choose from. Finding specific font styles is easy as it allows you to search according to type, style, mood, decade, and even holidays.
Conclusion
Choosing the best web font for your design is indeed not a walk in the park. But with proper guidance and some of these tips, we hope you've learned something to avoid common typography mistakes in the future.
Do you have font tips to add? Let us know in the comments.
---