What Is Digital PR and How to Boost It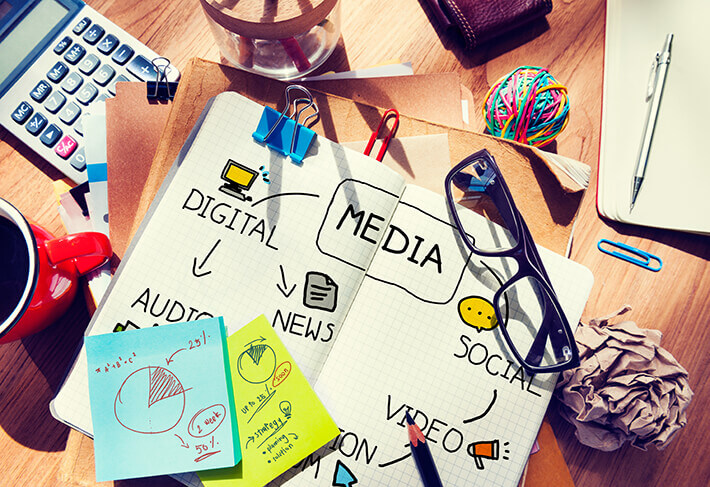 Everything has gone digital today–digital payments, digital meetings, even digital marketing. And you've probably heard of digital PR too. Think of it as the traditional public relations, except it happens online.
Today, every business that has a website needs an online marketing strategy in order to grow. Digital PR is a great tactic to incorporate in your growth hacking practice.
What Is Digital PR?
Digital PR is a marketing strategy used to grow a business's online presence. The main goal of digital PR is to gain quality backlinks, social media mentions, and improve search engine optimisation of a company's website.
A good digital PR agency has a solid network of journalists, bloggers, influencers, and relevant people who they can send their press releases to. Digital PR is not exclusive to social media, contrary to what many businesses believe.
A great digital PR includes the following strategies:
Digital strategy
Site design
SEO
Content marketing
Landing page optimization
Social media
Where Does Digital PR Fit in Your Marketing Strategy?
If you're wondering where digital PR fits in your online marketing strategy…
Digital PR straddles the line between three key marketing functions: content, SEO, and social media.
Your content team ensures your content (blog, infographic, video, etc.) are valuable and share-worthy. Your social media team takes care of your social channels to promote your content and enhance your social proof. Your SEO team makes sure your ranking and authority are getting in shape.
Your digital PR strategy influences all online marketing channels to increase your traffic, leads, and customers.
Why Is Digital PR Important?
You have a lot of reasons to consider digital PR in your marketing strategy if you want to take your business to a whole new level.
For one, it is a crucial ingredient to your search visibility. On top of that, it helps to build your online presence and get your brand noticed. Let me further demonstrate the benefits of digital PR below:
1. Helps build your brand
Creating regular news stories and press releases, especially those that highlight your company's expertise and achievements, puts you in a good position in the eyes of your target audience. And it helps them understand what your company is about and how you're doing within your industry. Stories about customer experience can hugely help build your brand identity and your audience's awareness of your brand.
2. Helps enhance your reputation
Social media and business review sites are both a blessing and a curse for businesses and entrepreneurs. They can make or break a sale.
Digital PR can help in driving your brand's reputation in a positive way. Should bad rep surface online, digital PR makes it easier for you to manage or control the damage. Crisis management aside, scoring press interviews and mentions helps a great deal to boost a positive influence and credible image in front of your audience.
3. Helps increase your search appearance
In the past few years, backlinks have become one of the most important factors, if not the most, for a website to increase its search ranking and domain authority. Not just mere backlinks, but backlinks from authority sites. Digital PR opens more opportunities to have your website linked whether via author profiles or text links.
How to Maximise Digital PR?
Now, how do you make the best of your digital PR?
Most industries today are cutthroat. In order to rise above the competition, you need to keep your digital PR alongside traditional PR intact. Without them, you are bound to keep your audience's interest falling away.
Consumers will always have set expectations that you have to keep up to. The way they view you today might be different from tomorrow or in the next couple of months. Hence, keeping a good reputation can largely help you maintain a good business-to-consumer relationship.
---