Hello!
We are
Fenzo Digital
We craft and implement bespoke digital solutions to help businesses in different industries and take their brand to the next level.
Fenzo Digital with years of experience is an integrated full service digital agency that delivers digital promises by employing best practice methodologies, leading-edge technologies, and superior customer service. Our team of experts are dedicated to developing the most effective digital marketing and eCommerce strategies for every client.
Today there is no business without needing of digital solution.
Learn more about our expertise here.

Increasing your reach and credibility in today's media landscape is a need of every brand.

Beautiful website design and web development can drive your business growth, engagement and eventually your revenue.

An interactive eCommerce solution can improve your conversion and boost your cross-border sales. Leave it to us to recommend to you the best content management system.

A reliable SEO agency with solid SEO (Search Engine Optimization) strategies can improve your online visibility through targeted keywords and outrank your competitors through a prime SEO service.

Social Media Marketing is a platform to deliver a customer experience that makes customers want to recommend you.  

Research based campaigns and online marketing plus a data-driven reports help you reach your specific target with your digital marketing.

No great marketing decisions can be made for your business without having genuine data.

Content is where the search on the internet began in the first place.

Search Engine Marketing (SEM) is a form of online marketing that harnesses the search engines through paid ads.

The value of website maintenance services in Singapore cannot be overstated.

Video editing services in Singapore is now a necessity, since small businesses need video production on their websites in order to remain competitive.
We develop "different" creative concepts and ideas.
As a digital marketing agency we collaborate with industry-leading brands not only for design and development but also to help them redefine their identities and establish their presence in the digital space to increase their brand awrness. We do this through SEM (Search Engine Marketing), SEO (Search Engine Optimization) and SMM which is mostly Social Media Marketing/Managemnt. We at Fenzo Digital craft bespoke idea and use the latest trend in the market to bring your potential clients to your door in the most efficient way.
Explore all the latest digital marketing insights from Fenzo Digital's analysts and experts.
Stay up to date with Fenzo Digital
Subscribe to our newsletter to be aware of the latest trend in the market.
Expert for your business
Our success is driven by our creative mindset.
Creativity – We combine the power of art with science to make our clients stand out in the crowded digital landscape and keep us ahead of our competitors.
Top Notch Technology – Our work is backed up by a team of top notch designers, developers, content writers, and digital marketing strategists employing best practice methodologies, leading-edge technologies, and superior customer service.
Superior Support – We try to go above and beyond to deliver results for all of our clients. We make sure that our clients get exactly what they want.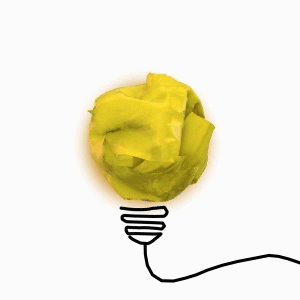 Here at Fenzo Digital, we let our services speak for itself. Listen to what our clients say about our work.
"Fenzo Digital team has provided us with a comprehensive, fast and well planned digital marketing solution for our different brands. They are very honest and always there for you. We used their web design, SEO and Social Media Marketing for our few in-house brands. I highly recommend them. Thank you!"
Managing Director, Mars Jewellery
"I enlisted Fenzo Digital to put together my company website The Career Establishment and was really impressed with their consultative approach. They listened to which direction I wanted the website to go, the look and feel was exactly what I envisioned. I also use Fenzo Digital's services to made changes/modifications each month so that the website can remain fresh and user friendly. We set a date each month for him to deliver which works in well with my schedule. I would recommend their services to anyone and trust them implicitly – what they say they deliver on."
Managing Director, The Career Establishment
"My brother and I were looking for a great website designer and we chanced upon Fenzo Digital. I would highly recommend Fenzo Digital for business owners who want to design and build their website. Fenzo Digital is really flexible and what I appreciate most about them is their availability at any time of the day as they will always reply my enquiries! Many of my clients from all over the world said "Wow!' when they saw my website! "
Vice President, Skill Sharpening Pte Ltd
It was a joy to work with Besh. He makes time to understand our requirements. He is flexible to make amendments. He is willing to share what's new the market and make sound advice. He is not a vendor – he is a friend to the business.
Managing Director, Valukargo Pte Ltd