Grow Your Business With Digital Marketing Services in Singapore
Hello!
We are
Fenzo Digital.
We craft and implement bespoke digital solutions for businesses to take their brand to the next level.
Fenzo Digital is an integrated, full-service digital marketing agency that delivers proven results. Backed by years of experience, our dedicated team of experts develop the best digital marketing services and online strategies for our clients. With digital marketing being the future of business, we as a service provider go above and beyond to provide the most seamless services for our clients.
Today there is no business not in need of digital marketing!
Learn more about our expertise here.

Increase your brand awareness and credibility in today's media landscape! Tap on the power of content marketing and social media to enhance your online presence.

An attractive website design not only captures readers' attention, it can also be a driver for your business growth, potential engagements, and eventually your revenue.

Your e-commerce website can be the best tool to improve your conversion and boost your sales worldwide! We'll help you pick the best platform for your brand.

Get ahead of your competitors and improve your online visibility with our solid SEO (Search Engine Optimisation) strategies. We use targeted keywords selected specifically for your brand.

Harness the power of social media for your brand! Make use of the various platforms for ultimate exposure and awareness and drive your brand further.

Reach your desired audience through Pay-Per-Click (PPC) advertising, ensuring that your ads are targeted and customisable. Your funds are also utilised more effectively for best results.

We craft our marketing strategies by backing them up with data. Assess your progress, see what aspects are doing well, and optimise your campaigns further.

Good copy can compel your readers to take action without them even realising. Our copywriters are also trained in digital marketing as well as SEO copywriting.

Increase your brand's visibility in the digital space through paid advertisements alongside search engines. Create new growth opportunities and bring your customers to you more quickly.

Get yourself a website maintenance package with us with response times within the day. Never worry about your website being down, we've got you covered.

Stay relevant in today's digital landscape and tell your stories using video content! Bring your content to life to capture your audience's attention in the most captivating ways.
We develop "different" creative concepts and ideas.
As a digital marketing agency, we work with top brands to help them redefine their identities and establish their presence firmly in the digital space. This is done through SEM (Search Engine Marketing), SEO (Search Engine Optimisation) and SMM (Social Media Marketing). Here at Fenzo Digital, we craft bespoke digital marketing services and ideas, riding on the latest trends in the market to bring you even more potential clients more efficiently.
Explore all the latest digital marketing insights from Fenzo Digital's analysts and experts.
Stay up to date with Fenzo Digital
Subscribe to our newsletter to get up to date with the latest digital marketing guides and trends in the market!
"*" indicates required fields
Experts for your business
Our success is driven by our creative mindset.
Creativity – We combine the power of art with science to make our clients stand out in the crowded digital marketing landscape and keep us ahead of our competitors. Fuelled by years of experience, our team presents to you our finest work to bring you your best results.
Top Notch Technology – As an experienced digital marketing agency, our team – comprised of creative designers, content writers, developers and digital marketing specialists – come together as one to deliver better technology for your business.
Superior Support – In a fast-moving industry like digital marketing, we go above and beyond to deliver results for all our clients, making sure our clients stay satisfied and get exactly what their businesses require.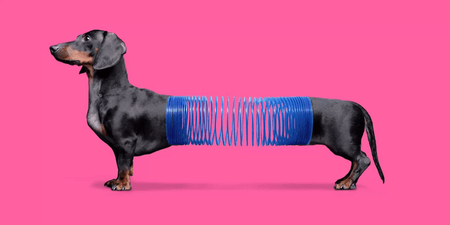 Here at Fenzo Digital, we let our services speak for themselves. See what our clients have to say about our work.
"Fenzo Digital team has provided us with a comprehensive, fast and well planned digital marketing solution for our different brands. They are very honest and always there for you. We used their web design, SEO and Social Media Marketing for our few in-house brands. I highly recommend them. Thank you!"
Managing Director, Mars Jewellery
"I enlisted Fenzo Digital to put together my company website The Career Establishment and was really impressed with their consultative approach. They listened to which direction I wanted the website to go, the look and feel was exactly what I envisioned. I also use Fenzo Digital's services to made changes/modifications each month so that the website can remain fresh and user friendly. We set a date each month for him to deliver which works in well with my schedule. I would recommend their services to anyone and trust them implicitly – what they say they deliver on."
Managing Director, The Career Establishment
"My brother and I were looking for a great website designer and we chanced upon Fenzo Digital. I would highly recommend Fenzo Digital for business owners who want to design and build their website. Fenzo Digital is really flexible and what I appreciate most about them is their availability at any time of the day as they will always reply my enquiries! Many of my clients from all over the world said "Wow!' when they saw my website! "
Vice President, Skill Sharpening Pte Ltd
It was a joy to work with Besh. He makes time to understand our requirements. He is flexible to make amendments. He is willing to share what's new the market and make sound advice. He is not a vendor – he is a friend to the business.
Managing Director, Valukargo Pte Ltd
The secret to getting ahead is getting started. We'd love to work with you.