Trusted By
Leading Brands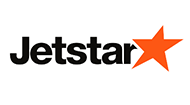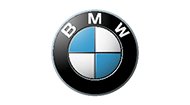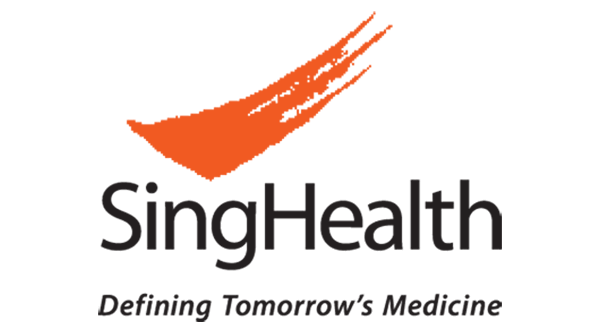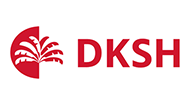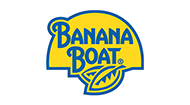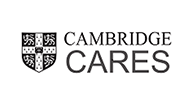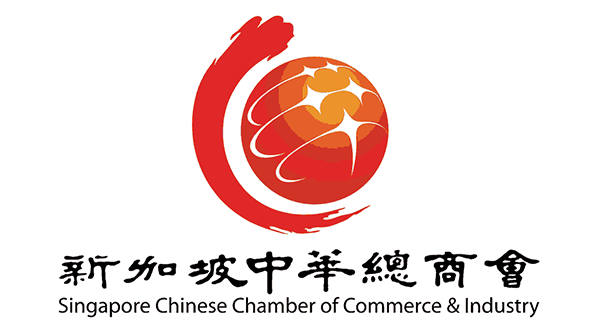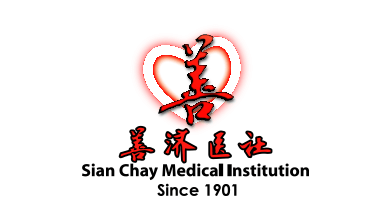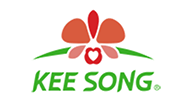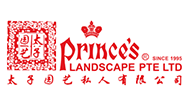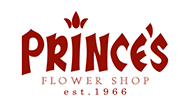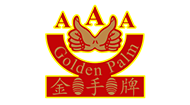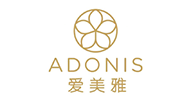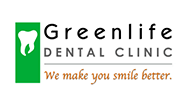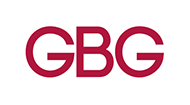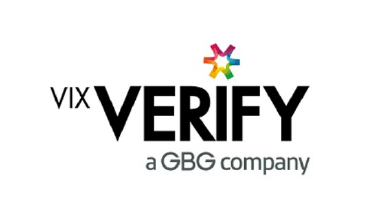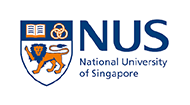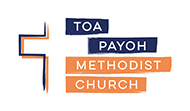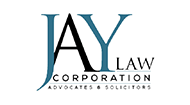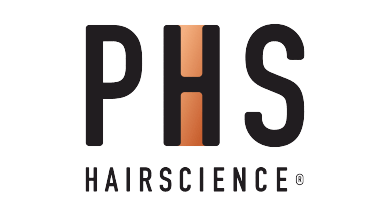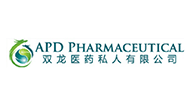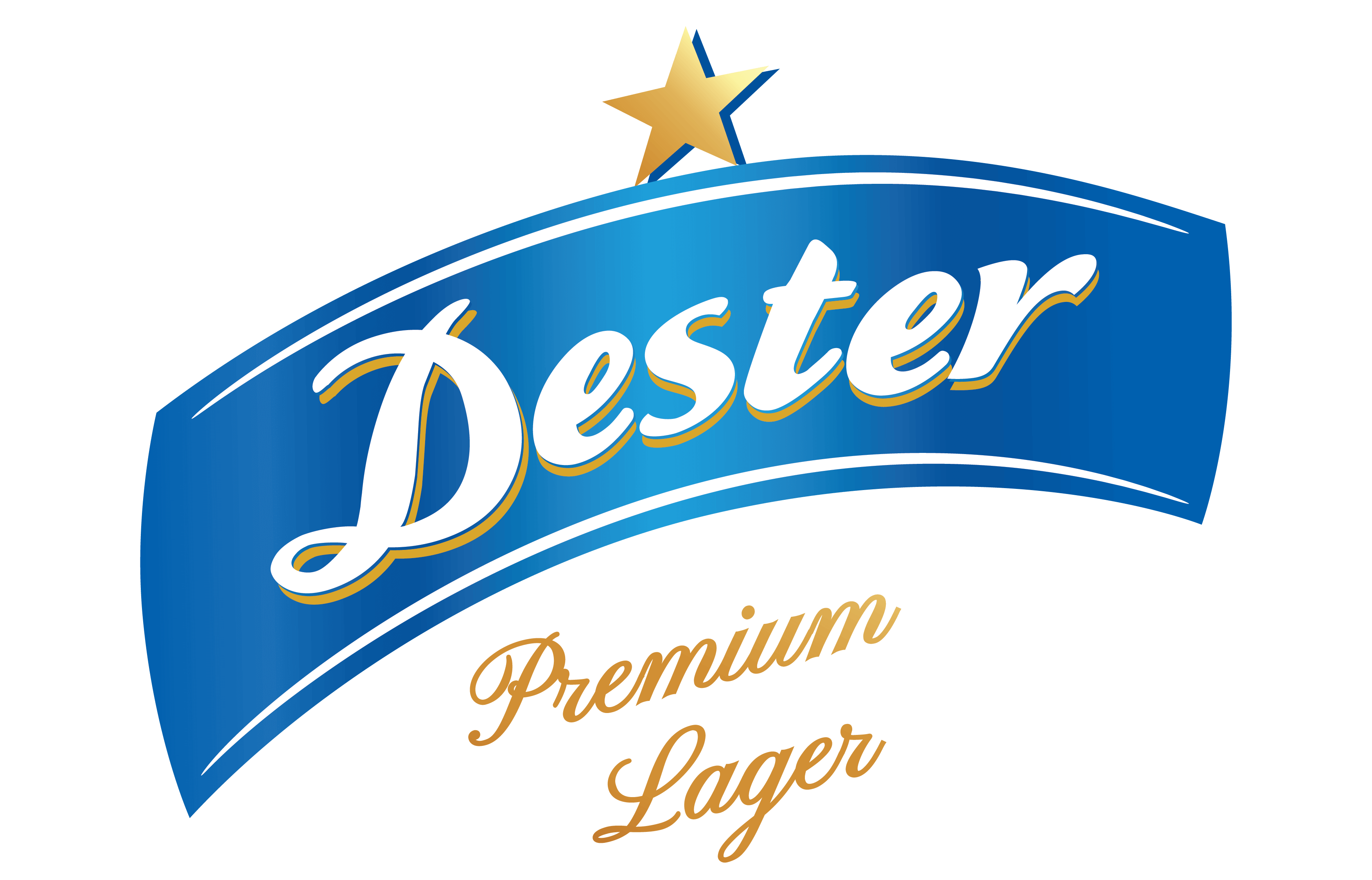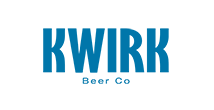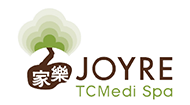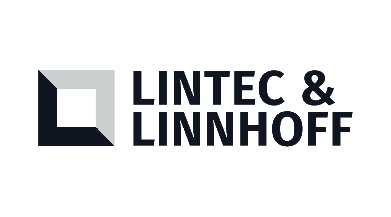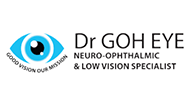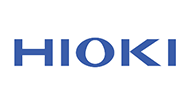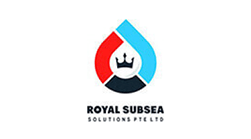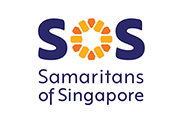 Trusted Agency for
Social Media

Marketing in Singapore
Hello! We are Fenzo Digital, an award-winning social media agency devoted to delivering a boundary pushing, result driven and fast-growing approach to social marketing.
We have a stellar reputation in the industry for creating disruptive social media marketing strategies and cross-channel advertising campaigns. Whether you are a brand, making foray in the market or an established company trying to reinvent its brand identity, you can benefit from our results-driven social media campaigns.
Our team follows an 'above and beyond' attitude while offering a 360-degree service across the digital marketing sphere. Your business can increase its visibility through our multi-dimensional social media campaign strategies, including;
Facebook Lead Generation Adverts
Instagram Ads Promotion
LinkedIn Ads Promotion
TikTok Ads Promotion
YouTube Channel Promotion
Disruptive Organic Content Distribution
Anything else you can think of under the social media marketing umbrella, our holistic service covers it. Reach out to us for social media marketing in Singapore!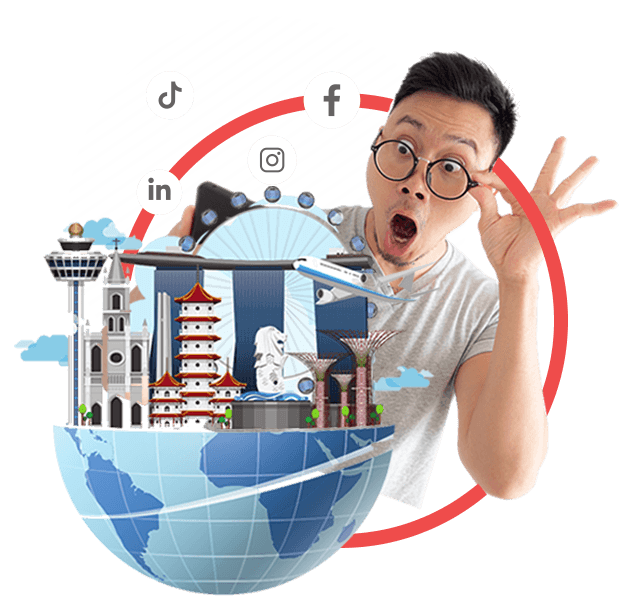 Social Media
Management & More
We bring your brand story to real life through our bespoke strategies; from creating brand awareness to conversion-led campaigns. For each project that comes to fruition with positive traction for the brand, it is a proud moment for us. Your business growth tells our success story as a disruptive social media marketing agency in Singapore.
Our projects are not cut out from the same cloth. Each brand has a unique identity, and we depict its USPs through the campaigns. We have experienced in-house team to create eye-catching, and creative social videos, making ads and posts that tell the story of your brand through harnessing the capability of authentic connections. 
Now video is more important that ever. Creating vlogs, motion graphics, GIFs or any video content for your brand may be more time consuming than static imagery, but when it comes to your social media posts or advertising, you realise the advantages are worth it. Video content creates faster and powerful connections between brands and their target audiences as they leave less to the imagination. You may create eye-catching videos that drive traffic, develop audience engagement, generate more leads and increase your company's bottom line.
At Fenzo Digital, creativity meets keen social media marketing sense, giving birth to video content that will stop the scroll. Check out some of the social video content we have created so far for our clients.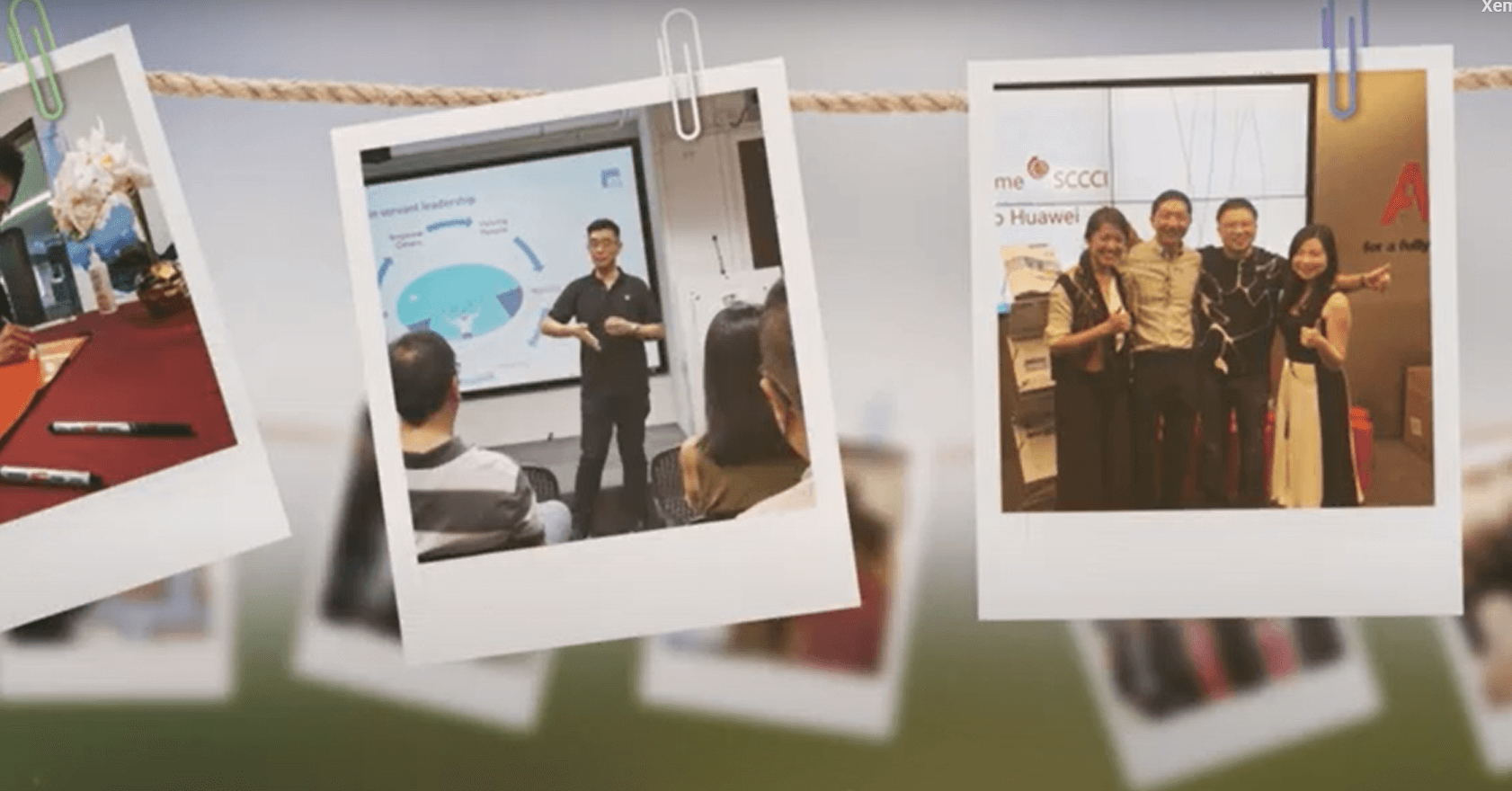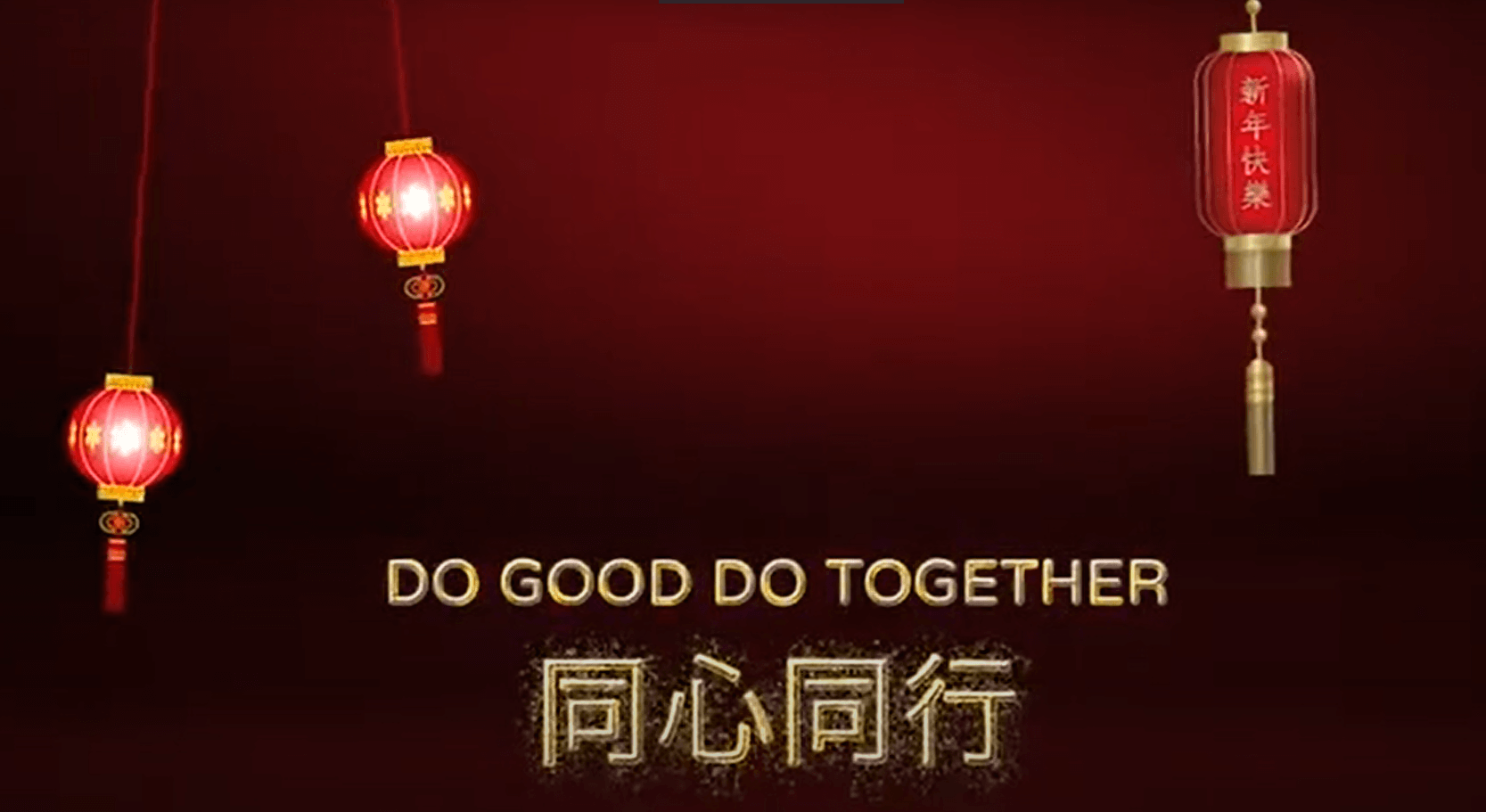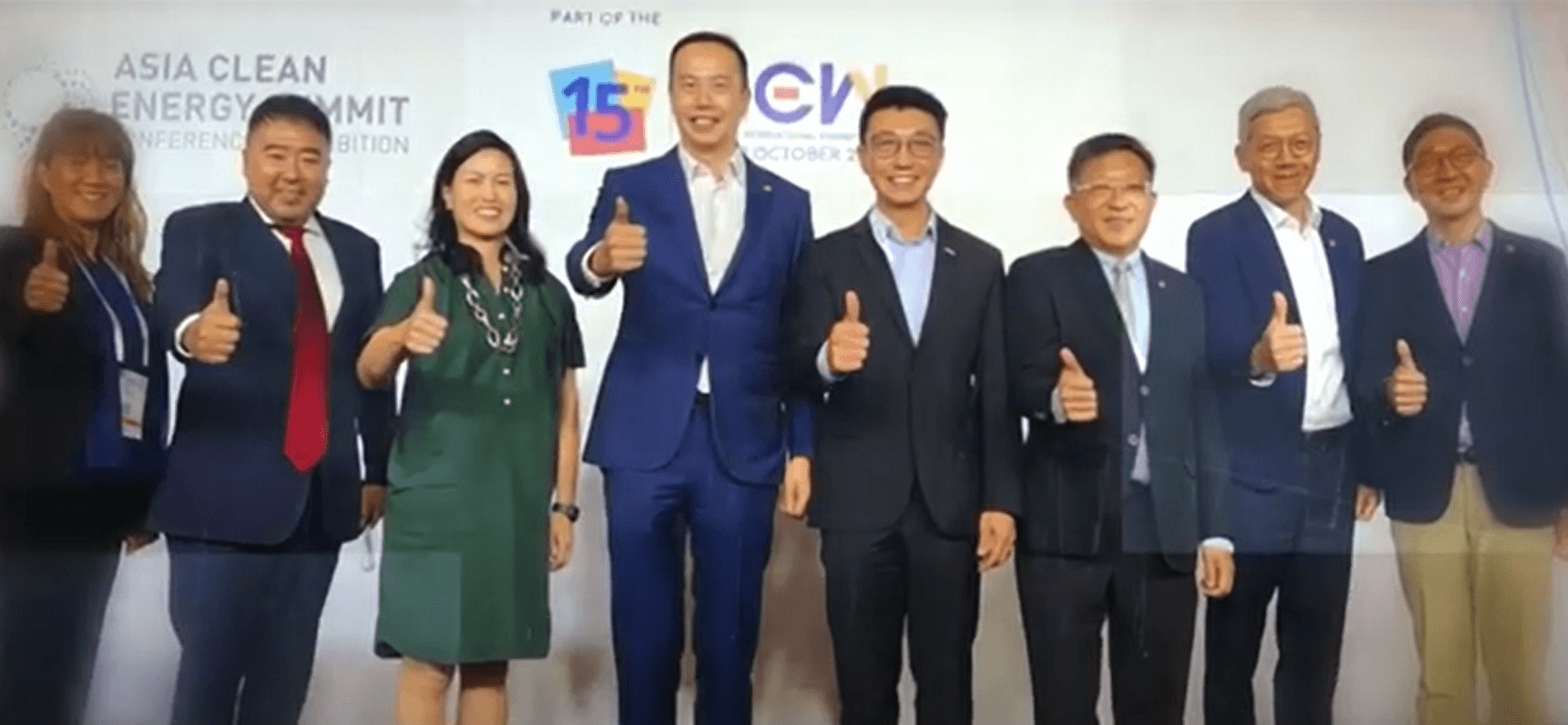 Social Media Management
Why you
need social media
to stay relevant
First, you should realize we live in an age where opinions matter. What people, especially your target audience, think about your brand paves the path for your success or failure. People want to know why they should choose you? So, you require a positive narrative within the industry and in front of your target audience. A driven social media marketing agency, independently helps your brand to create authentic connection with your target audience using its long-lasting expertise. Yes, that's our job to take your social media channels and ultimately the brand to the next level to amplify your brand story. 
Social media is unreservedly different in 2023, and content curation and creation have quadrupled. One post that takes 15-20 minutes to craft through one of your staff in the office is a thing of the past. Whilst you may be a savvy when it comes to posting, stories, reels, TikTok of your personal accounts, managing of social media accounts for business is completely a different ballgame.
Social media marketing is an ongoing and evolving process. With so many brands vying for people's attention, you need to remind your target audience of your presence constantly. So, regular posts, stories, reels, customer engagement by replying to comments, getting feedback through polls, creating interactive social media campaigns, etc., are essential in social media management. If you post every now and then and expect leads from your social media channels, you are giving the communciation though your brand a miss. 
A new brand pops up every other minute on social media. They will try to steal your limelight; not on our watch! We keep the attention of your target attention laser-focused on you, blurring out the noise of the social space and make it as disruptive as possible. 
Call us for free consultation on our social media marketing services. No harm to have an e-coffee session with one of our social media experts to guide you what are the options you could have to drive more traffics to your social channels to manage them more effectively.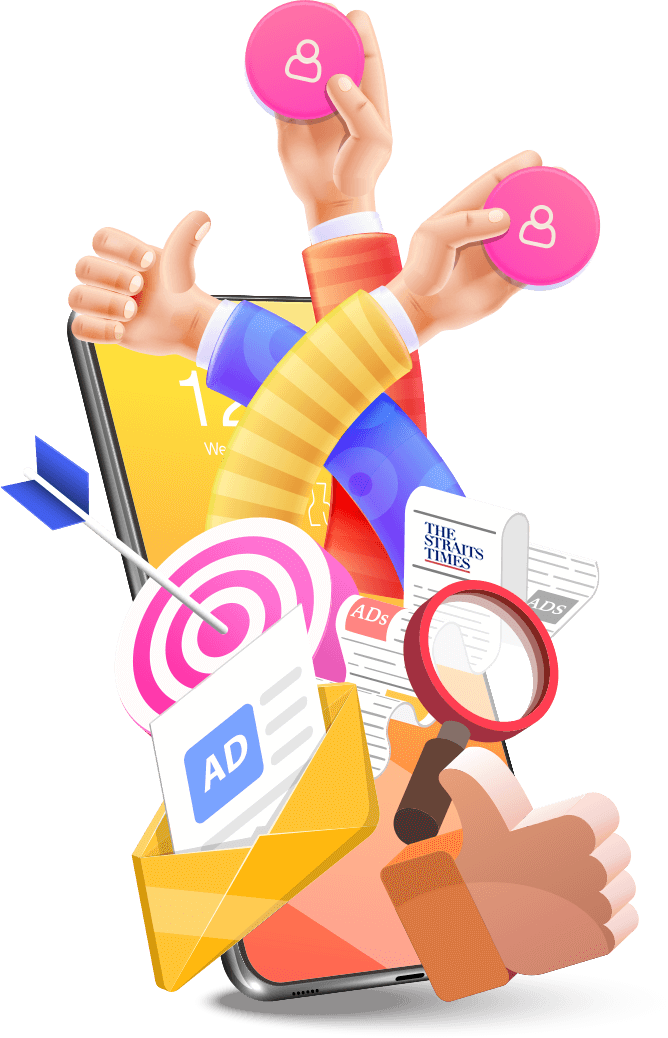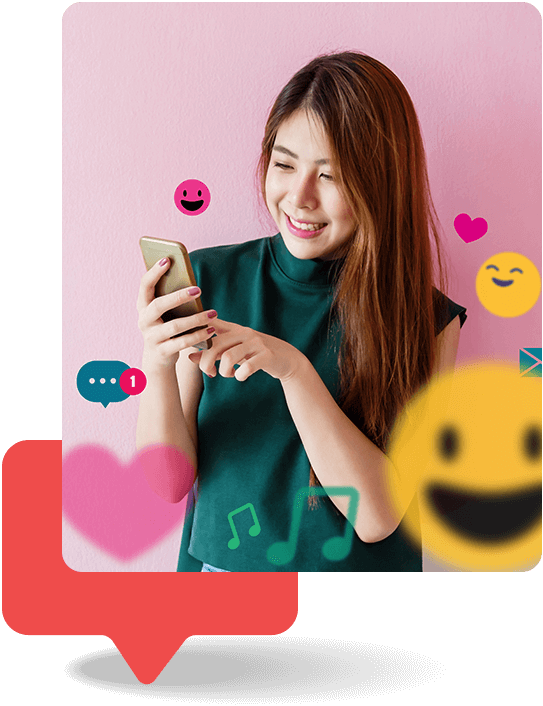 Content is King!
By now you must be thinking; what makes Fenzo Digital different from the other social media agencies in Singapore? That's a valid query that we get a lot from our clients-to-be. Simply put, beside our creative works, we are different from the rest because we curate and create original and bespoke social content strategies that suits your brand and the industry. 
Social media campaigns are not about maintaining a social calendar and posting attractive design a few times a week. You must be wondering why you are doing so but no results. It's more than that! It's about crafting a consistent stream of sharable engaging and trending content for your target audience. 
We are here to help you make an impact in the industry and create a lasting impression in front of your target audience. Yes, it's challenging, but it is not impossible. We collaborate with clients, ideating organic social content to cultivate, nurture and engage with your target audience. This will bring about brand exposure, awareness and ultimately more leads for your brand. 
Only if it's Organic
Want to know more about our social media service? Call us today and request for a free consultation!
We Help Extend
your Reach with
Tailored Strategies
Do you need to extend your reach? Our social media strategies are customised and bespoke. They are specifically tailored to meet your branding objectives. We integrate the audience with your brand identity using trending topics and hashtags, market insight, and competitor analysis. As a leading social media marketing agency, we make it a point to create posts that start conversations, encourage participation and engagement, promote community growth, and establish long-lasting brand loyalty amongst the target audience.
Fenzo Digital does not offer you cookie-cutter social media strategies. Each of our customers will receive a bespoke plan based on their niche in the market. We treat every business like a new page as there's never been one business the same. Our team plays partner in your growth, customizing an appropriate social media management plan that extends the brand's reach.
Social media marketing is all about communicating with the audience through quality content. Quantity has no role to play in enhancing your social prominence. However, low quantity may have destructive consequences as some users before they make their final decision, will check out your social media channels to see how active you are as a reliable brand. It is vital to listen to your audiences' concern, understand them, and address the issues into the posts, making them relatable. It forges an instant bond with your brand. They will grow to trust your brand and what it stands for.
Each post will show your audience that you understand and acknowledge what they want from you; that you will go to any extent to provide the same. We will create and maintain monthly social calendars and promote company USPs across all platforms to create a unique brand image and narrative. Call us to learn more about our social media marketing strategy.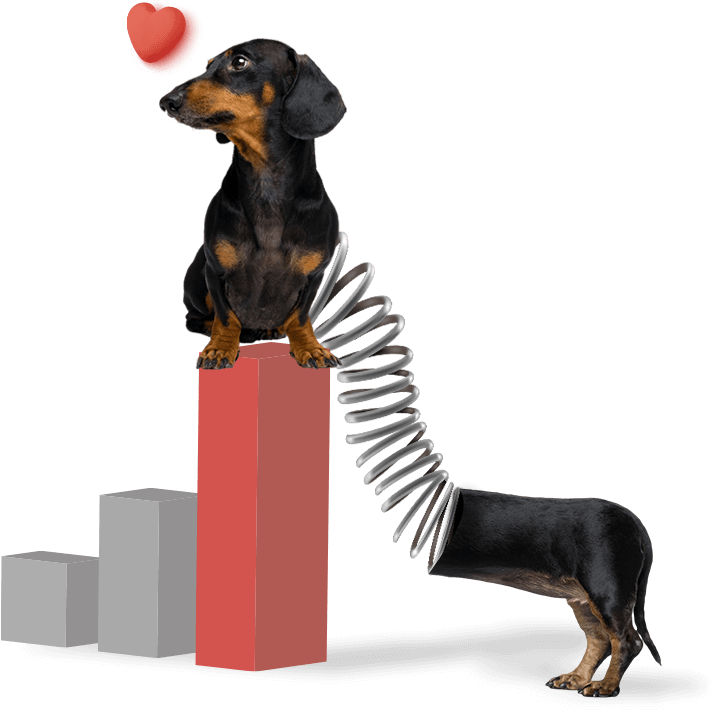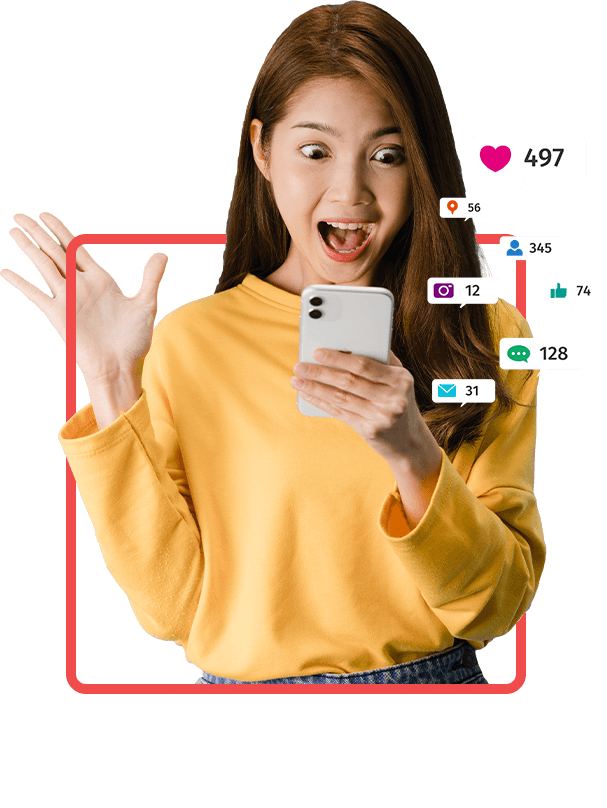 Account Management &
Performance Tracking
Numbers matter! As a Singapore socially-led marketing agency, we keep tabs on the latest social media analytics and algorithm upgrades across platforms. You may check on our regular blogs to stay tuned on latest trends and changes in the market. In addition, we have access to advanced performance tools to track industry trends as well as our performance.
To drive results for your business, it is essential to track the performance of your social media campaign. Are people interacting with the posts? How many likes, comments, and shares per post? Are you getting traction and a traffic boost? A detailed assessment of the social campaign will give insight into what is working, what is not and what needs improvement. We identify the gap for you.
If you understand what kind of post gains more attention, you can create better engagement with the target audience. You can understand the audience, their expectations of the brand, and existing feelings. The goal is to keep the audience hooked to your social media content, which increases followers and engagement and vice versa. That is where we come in with our tailored social media marketing strategies.
Facebook and Instagram provide some basic analytical tools which from the data you can improve your campaigns. TikTok also recently launched their analytical tools and improving it. LinkedIn data analytics will show some basic understanding of the user engagements as well. However, if you want to make a better decision based on the data and have a holistic approach, you may need some advanced tools to present to the management.
Who is Your Audience?
What do you want to tell them?
What makes social media marketing so effective for brand promotion? It appeals to a broader spectrum of the target audience. If you want to reach out to a larger crowd, go SOCIAL. You can connect with the general public, business stakeholders, employees, potential customers, etc., simultaneously. Social media management goes a long way in streamlining the task.
We tap into the potential of Facebook, Twitter, Instagram, TikTok, and YouTube to promote appropriate content and connect with the audience. One of the great benefits of using social media as a promotional medium is the insight you gather from the data analysis. Social media channels collect user data (geographical, personal, demographic, search habits, etc.), which allows us to categorise the audience. It clearly defines the different types of audiences, studying which we create tailored and compelling messages.
Your content better not to be overly promoted. Hard selling or too pushy content does not sit well with the target audience. Another thing that people dislike is irrelevant content. So, identifying your target audience on each of your social media channels, that is half the work. You should follow up by creating and posting original, diverse, and high-quality content that strikes a chord with your potential customer. Your ideas and posting schedule should be consistent. We help you strike that balance between consistency, quality, and relevancy.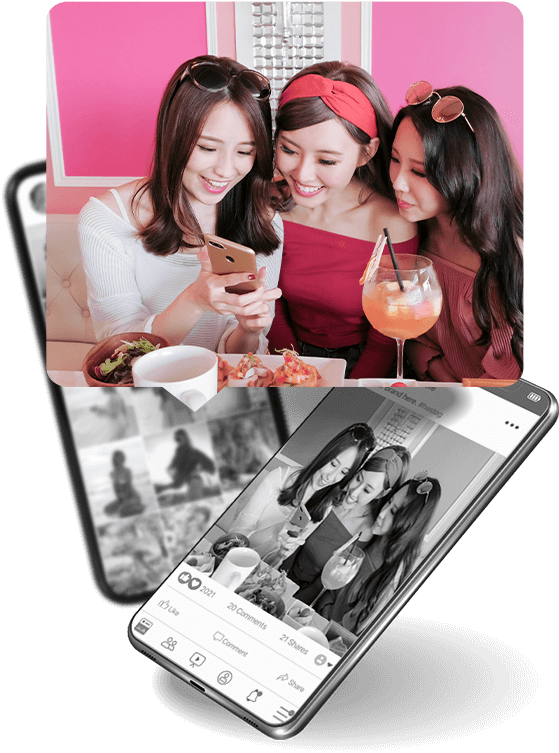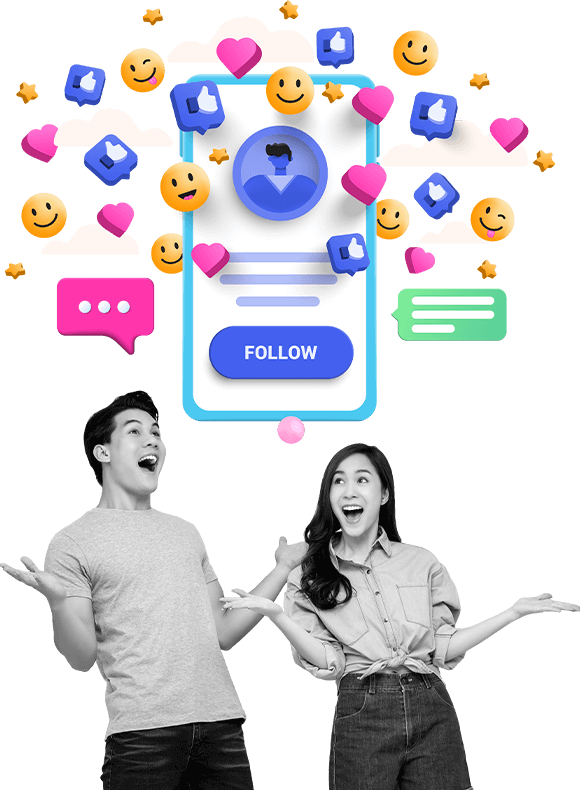 Army of Loyal Followers
Increasing the number of followers on your social media channles leads to nothing if they are not loyal to your brand. It is better to have 100 loyal ambassadors than 1000 indifferent followers. Our social media service aims to build a community of followers who will act as your loyal brand advocates.
Loyalty in a customer encourages them to return to your brand, re-purchase from you, follow you online, interact with you on social media platforms, leave comments, write positive reviews, and promote your brand via word of mouth. Such organic customer engagement enhances your online presence, boosting your business.
With the right social media presence, your customers become your brand ambassadors, spreading the good word about the brand via likes, shares, tweets, retweets, comments, etc. However, remember that social media is about connecting with the target audience and building relationships, not selling.
Be the Ultimate
Attention-Seeker Keep
your Audience Hooked
The world practically lives on social media these days. Since 2015, the number of users has doubled, with a current estimate of 4.48 billion.
How does that impact your social media marketing? More users bring more business and significantly more competition. That's why we focus on carving our niche and standing apart from the crowd.
Over the years, we have witnessed the competition grow across multiple social media platforms. We have adapted our strategies to beat the competition for our clients, helping them establish a unique identity. We don't stop at grabbing your audience's attention; we take it a step further by anchoring it.
Fenzo Digital encourages the audience to engage with the brand and create content alongside it. They can take up a reel-challenge or make a brand hashtag goes viral. User-generated social content adds more value and authenticity to the brand. It amplifies your social media presence via word-of-mouth marketing. When others see you giving importance to your customers and listening to them, an instant bond of trust is forged, and they feel like investing in you.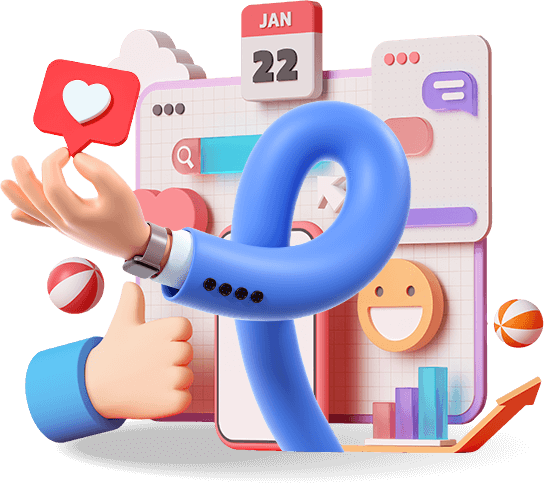 Monthly Performance Reports
Strategizing and implementation are not where our buck stops. We assess your key performance indicators, ensuring that the social media strategies are delivering the desired results.
We will offer you monthly reports with a detailed analysis of how well your posts and adverts have performed, based on specific target audience demographics, interests and ad placements. As a leading social media marketing agency in Singapore, we tally the interactions and impressions for each post to understand customer engagement and what leads to conversion. Continuous performance assessment will provide insights to modify and improve the existing strategies for maintaining high traffic on the pages.
Facebook
advertising
On average, a user spends one-sixteenth of their waking hours on Facebook. Imagine how much traction you can pull from that! That's why we encourage businesses to make the best out of Facebook advertising. But, it is not just about the likes on your posts, it is more of engagement. We help you delve deeper into social branding with Facebook advertising tools that increase clicks, engagement, leads, and sales. As of today, Facebook is the most popular platform for advertising in Singapore.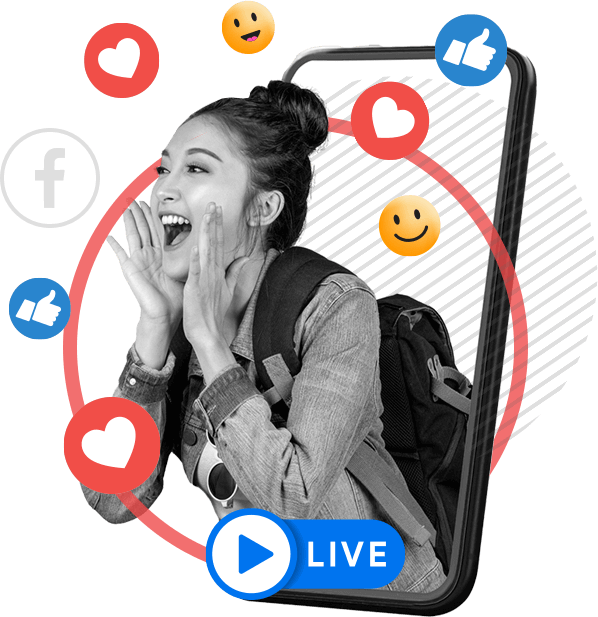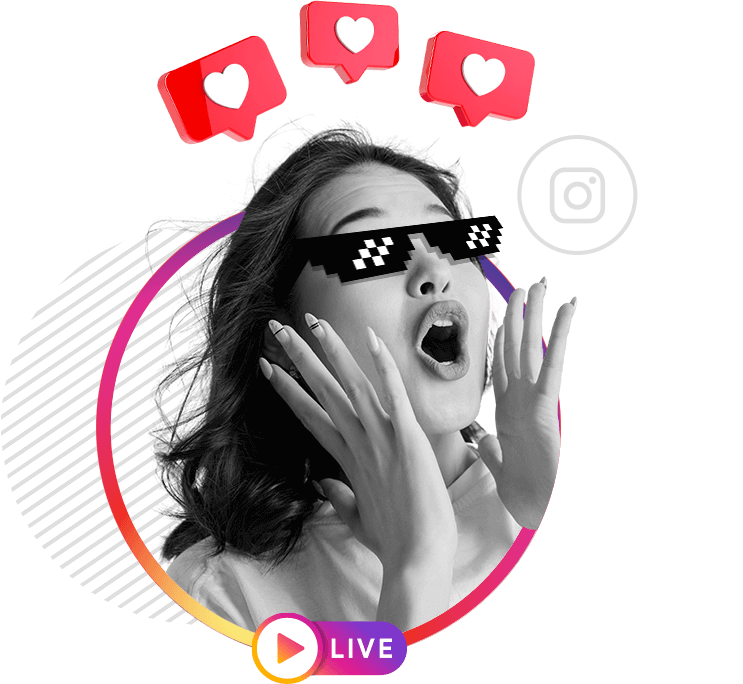 INSTAGRAM
advertising
Even dogs and cats are on Instagram these days! That's how much popularity the platform has gained over the years, changing the definition of social media marketing. You can use that to your benefit by harnessing the power of Instagram advertising, making your brand accessible to thousands of users in Singapore. The platform allows you to humanise your content and direct the users to your website or a specific page leading to sales through the Instagram advertising. That's one of the reasons why Instagram management demand is rising in Singapore.  
B2B MARKETING WITH
LINKEDIN
LinkedIn is growing in Singapore and more appropriate for business networking or B2B businesses. It is the largest professional network where you can connect with peers, industry leaders, clients, and future employees. Adding LinkedIn to your social media marketing strategy gives you added exposure, improving your online presence. It is exceptional for B2B lead generation and marketing, allowing you to forge long-term business relationships. We would say, majority of our clients who are looking for B2B lead generation, will go with LinkedIn management and advertising campaign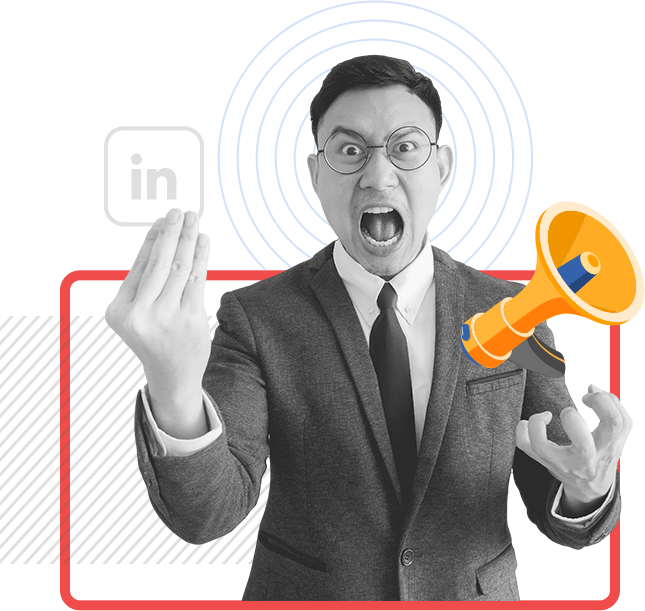 We are the Social Media Experts
The advent of social media has truly transformed the way we communicate with people and businesses and the methods and channels are constantly evolving. So the only way to stay relevant on social media is if you keep track of the trends and alter your communication skills accordingly. You cannot make it work with creativity alone and it requires daily hands-on experience. It is essential to stay relevant and updated.
People love to interact on social media, and that's exactly what we help you harness for your business benefits. But it is not as simple as it was in the beginning. Social media is all about constant and to-the-point engagement at present. You go off-topic or stay dormant for a while, and people will forget about you. Moreover, social platforms are constantly tweaking their algorithms, adding new features and tools, which gain momentum fast. Social media is constantly changing, and your social media campaign should too. The adaptation is necessary to stay relevant in trends. 
Social media breeds competition unlike any other. You have millions of businesses, from small business owners to large corporates, targeting the same customers at the same time. Staying unique, creative, and relevant can garner the attention you desire.
It's not enough to follow the trends. You have to make it relevant to the brand messaging. Look at the big brands around you and how they relate every trending hashtag to their brand ideology.
If you want to compete on social media and succeed, you need to be creative and nimble. Our team of social media experts offers both!
For your business to be a winner in this new age of digital marketing, you need to be a fantastic creative, or utilise knowledge of someone who is.
How we target
your potential customer?
Location
Interests
Demographics
Online behaviours of users
Email data
Customer lists
Search patterns and more
What we can achieve
through paid social media?
Brand awareness
Brand exposure
Lead generation
Conversions
Website sales
Website traffic
Impressions
Post engagements
Shares
Comments
Likes 
Promotion, and more.
Amplify your Marketing Efforts
with a Leading Social Media Agency in Singapore
Fenzo Digital enables you to launch results-driven social media campaigns using the right mix of platforms to deliver desired results. We have dedicated professionals working on each platform for our clients, ensuring smart strategies, performance analysis, and sales boost. For social media marketing and advertising in Singapore, call us today!
Social Media
Questions

Answered:
14 Oct 2022
It's 2022, and people know the power of the internet. Today, the marketing landscape has evolved from TV to Facebook ads. With over 4.26 billion people using social media platforms worldwide, it is not hard to realise the importance of social media marketing. […]
14 October 2022
It's 2022, and people know the power of the internet. Today, the marketing landscape has evolved from TV to Facebook ads. With over 4.26 billion people using social media platforms worldwide, it is not hard to realise the importance of social media marketing. […]
11 October 2022
Social media engagement is inevitable. Companies are hugely investing in their social media marketing strategies. There are world class social media management companies in Singapore who can help your company determine, implement, and analyse your social media marketing strategies. This […]
7 October 2022
In a world where social media is running the show for brands of all sizes, social media signals also have a direct impact on search engine rankings. According to the top social media marketing companies, social media plays a massive role […]
5 October 2022
The only constant about digital marketing channels is their dynamism. Even the most trending digital marketing fads can become outdated and if you are looking for more leads with social media, LinkedIn ads can be a real winner. As per […]
1 October 2022
Business-to-business (B2B) marketing is critical for establishing and nurturing high-value sales relationships. When businesses sell directly to other enterprises, they need to maintain strong rapport with their B2B customers. However, social media channels can augment these direct relationships and transform […]
29 September 2022
Singapore, one of Southeast Asia's hottest business hubs, has become a fiery battleground for modern marketers. This island state's economy continues to flourish, offering opportunities for businesses to expand and grow. Business owners and their marketing teams must use the […]
26 September 2022
Social media marketing (SMM) has emerged as one of the top digital marketing channels to reach potential customers and convert leads to sales. Today, a person in Singapore spends an average of 2.5 hours per day on social media platforms. […]
23 September 2022
Modern-day marketers must use trending digital strategies to stay ahead of the competition. Social media channels offer exciting avenues for digital marketers to communicate their message. Today, 5.33 million people in Singapore actively use social media to keep in touch […]
20 September 2022
With more than half of Asia Pacific's surfing through eCommerce on their smartphones, retailers and brands are becoming savvy enough to deploy eCommerce to their rescue. The social web has become a significant part of everyday life. Platforms like TikTok, Facebook, Instagram, Twitter, Snapchat and Pinterest are making people spend hours scrolling through their feeds. The numbers are rising exponentially and social media marketing is on the rise.
17 September 2022
With more than half of the world's population surfing across social media channels, having a profound presence across social media channels has become a mandate. Businesses of all sizes are leveraging social media to expeditiously improve their online presence, connect […]
13 September 2022
Facebook has the world's largest social network. It is one of the most lucrative platforms to engage, convert, and reach potential customers. Also, it is the cheapest social media marketing platform that every business can take leverage for its advertising […]
10 September 2022
Instagram has become one of the most influential digital advertising platforms due to its popularity among social media networks. Through Instagram ads, brands can create brand awareness among over 1 billion active monthly users. Among these, more than two million […]
6 September 2022
Social media can be a game-changer for brands to go viral overnight. However, it can also be a double-edged sword. When your social media handle works well, it can aid you to forge a rock-solid customer relationship that promotes brand […]
3 September 2022
Did you know about 88% of businesses market on social media in 2022? If you are one of those businesses that are using social media to convert their audience into well-paying customers, you need to work for it. Brands don't go viral on […]
1 September 2022
Whether you are a seasoned social media marketer or a budding social media management professional looking to venture into new enterprises, leveraging social networks can be your big shot to go viral and maximize your brand's outreach. Many enterprises rely on social media platforms to engage […]
As of November 2022, Facebook is the most popular social media platform in Singapore with over 52% market share followed by Twitter, above 19%.
Major social media network in Singapore is WhatsApp.
There are more than 4.62 million Facebook users in Singapore.
Active social media penetration in Singapore is above 89%.
52% of people in Singapore spend between 2 and 4 hours a day on social media.
There are 3.05 million Instagram users as of January 2022.
There are approximately 3.5 million LinkedIn users in Singapore.
The first social media platform is created in 1997, six degrees.com.
The very first video which was uploaded on YouTube was in 2005. Anyone remember "Me at the zoo". It has over 249million view and more than 11 million comments.
There are more than 4.2 billion active users on social media worldwide.
Age between 25 and 34 are the most consumer of Instagram in Singapore. Females 17.8% compared to male 17%.
YouTube has the highest social network advertising audience in Singapore with the size of over 5 million followed by Facebook 3.44 million, followed by LinkedIn 3.2 million.
Over 86% Instagram users in Singapore are between 18 and 44 years old.
Who has the highest number of followers on Instagram? As of November 2022, Christina Ronaldo with over 373 million followers.
Facebook has around 500,000 new users everyday. This means every second there are 6 new profiles adding to the Facebook community.
300 million pictures are upload onto Facebook everyday. 96% of the users are through mobile device.
There are over 40 billion photos shared on Instagram so far.
Instagram has the highest interaction with the users, which is over 2.2%.
TikTok was the most downloadable app in apple store in 2020 and 2021.
TikTok initially launched in China in 2016 and
A typical page that ranks #1 for a keyword will rank in the top ten for around one thousand other keywords. Content REALLY is king!
TikTok is banned in India due to privacy and security reasons.
Most followers on TikTok belongs to charli d'amelio, Khabane Lame and Bella Poarch.
How much do you get paid on TikTok? Between USD 2 and 4 cents for every 1000 views. So, if you have about 1million views, you will make around USD 40-50.
TikTok, known in China as Douyin and own by Chinese company called ByteDance. Then it was known as Musical.ly in Apple store and changed to TikTok later on.
In Singapore, the biggest gap in gender distribution of the social media network advertising audience goes to LinkedIn with 53.8% male users vs 46.2% female users. On the other hand, 54% of TikTok users are female and 46% are male.
56.9% LinkedIn users are between age 25 and 34 in Singapore.
Time spent on social media platforms per day in Singapore shows that majority of people (52%) spend between 2 and 4 hours on social media and 13% of people spend only an hour or less.
Facebook has the highest share of leading social platforms for mobile devices in Singapore, over 60% followed by Twitter above 17%.
Age distribution of TikTok users in Singapore shows that above 62% of users are between 18 and 24 years old.
Most used social media platforms among consumer in Singapore shows that Instagram has over 40% of the market share followed by Facebook above 29%.
Most active time of the day on social media platforms among consumers in Singapore goes to after 8pm, close to 48% of users vs early in the morning before 8am, less than 10%.
Share of consumers who purchased from social media in the past three month in Singapore as of July 2022 was 47.79%, the combination of both genders.
Share of Instagram users in Singapore as of July 2022, by gender shows that 45.3% were male vs 54.7% were female.
Market share of leading social media platforms for mobile devices in Singapore as of September 2022 shows that reddit users are almost double LinkedIn users.
Why Outsource Social
Media Marketing?
The rules of marketing have changed over the last decade and the trends keep evolving almost every day. To fully extend the potential of your marketing strategies it is important to invest smartly in social media campaigns. Without social exposure, your digital marketing strategy will be incomplete.
Social media marketing helps you reach out to a significant percentage of people locally and beyond, yielding lucrative results for businesses. However, you only get to enjoy the benefits if you do it right. The buck in social media marketing does not stop at creating a post and initiating an ad campaign. It might seem easy, but to get the desired results you have to be precise and invest in constant engagement.
The secret is to remain visible to your target audience. Also, each social media platform works in different ways; they have a unique group target audience and determining whether that is relevant to your business is the key to social media success.
Anyone can create and post or run an ad campaign, but the true challenge lies in driving traffic to the site and engaging with your target audience through those posts and campaigns. You need depth strategy based on target funnels and custom audiences, followed by event tracking to get desired results. That is where we, the leading social media agency in Singapore and your outsourcing partner come into the picture. Social media marketing today has evolved and become much more than posting an image or video and sticking to a design just for the sake of having a social media page. The purpose of social media promotion is to create meaningful content that is engaging and shareable.
You do not want your potential customer to scroll past your post, but rather to take a minute and read it, give its a thumbs-up, leave a comment, and share with others. This not only increases brand awareness but also instigates lead regeneration in a competitive market where you have hundreds of similar brands battling for the coveted top position.
Why should you outsource your social media marketing to Fenzo Digital?
Hiring an in-house team can be time-consuming and costly. Additionally, you will have to invest in their training.
It is not easy to find someone with expertise in professional design, video editing, GIF creation, content creation & curation. Not to mention, you need someone to stay updated on all the latest social media trends and strategies.
If your new hire fails to yield the desired results, it will be a waste of time, money, and resources, and you have to hire again. This cycle can go on for months till you find the right person. Given that, is it not better to hire a professional team with experience in running multiple social media campaigns for brands across industries?
Posts created by a professional team will be more consistent and well-strategized compared to random posts created by multiple individuals still learning to get a hang of social media.
Professional work builds trust and credibility for the brand.
It allows you to focus on the business while your social media team takes care of the promotion and campaigns.
In this digital age, where millions of businesses are creating noise online, we help you stand out with a clear vision and precise marketing efforts. We use the latest advertising tools to build your campaign from scratch and modify it as we move forward. Connect with us for a detailed discussion. We will be partners in your social media marketing success.
Customer
Reviews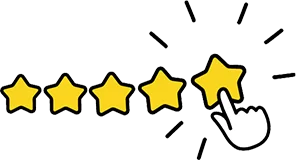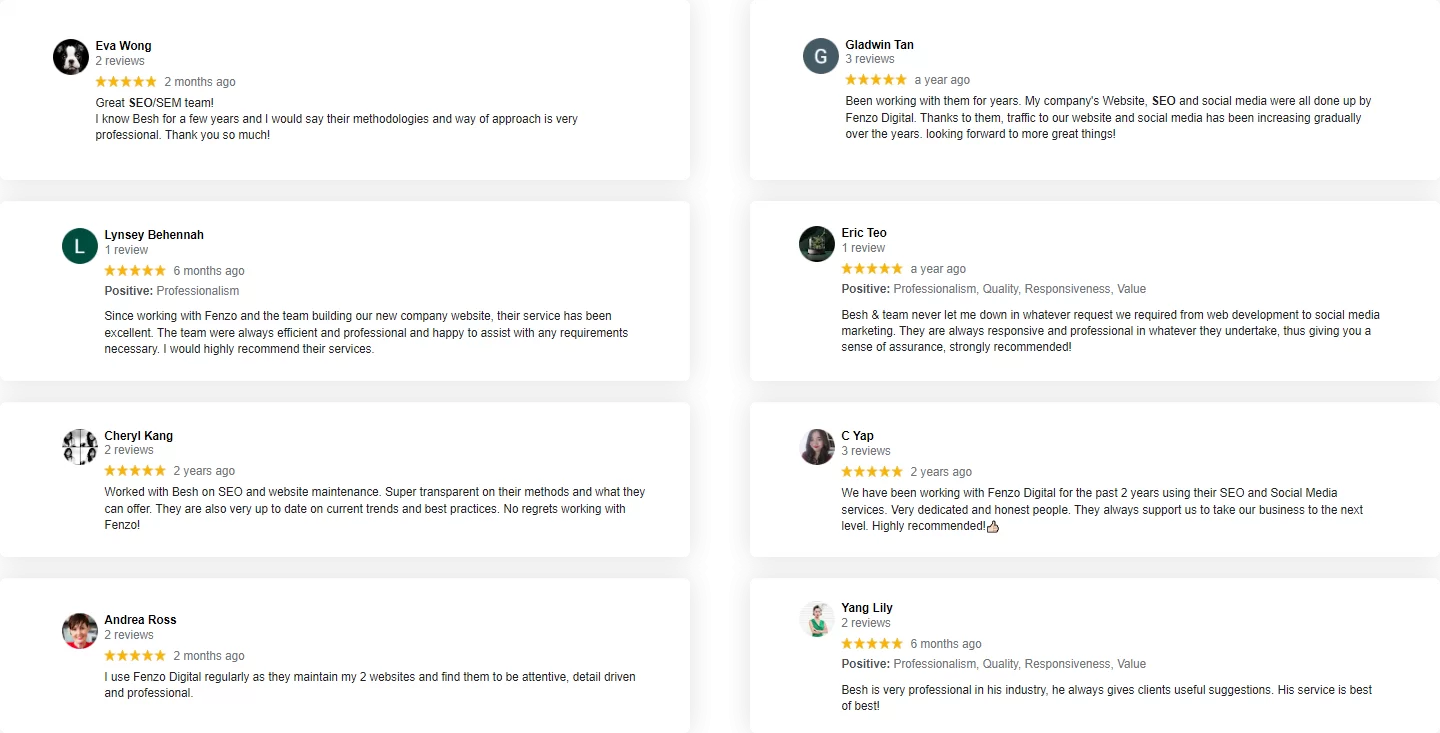 Get in touch
Let's be
social
If you have made it this far, then you probably do not need to be told how important SEO is. For businesses of all sizes and across sectors, the move towards increased digitization has meant that business owners have needed to pay more and
"*" indicates required fields