6 Tips for Social Media Optimisation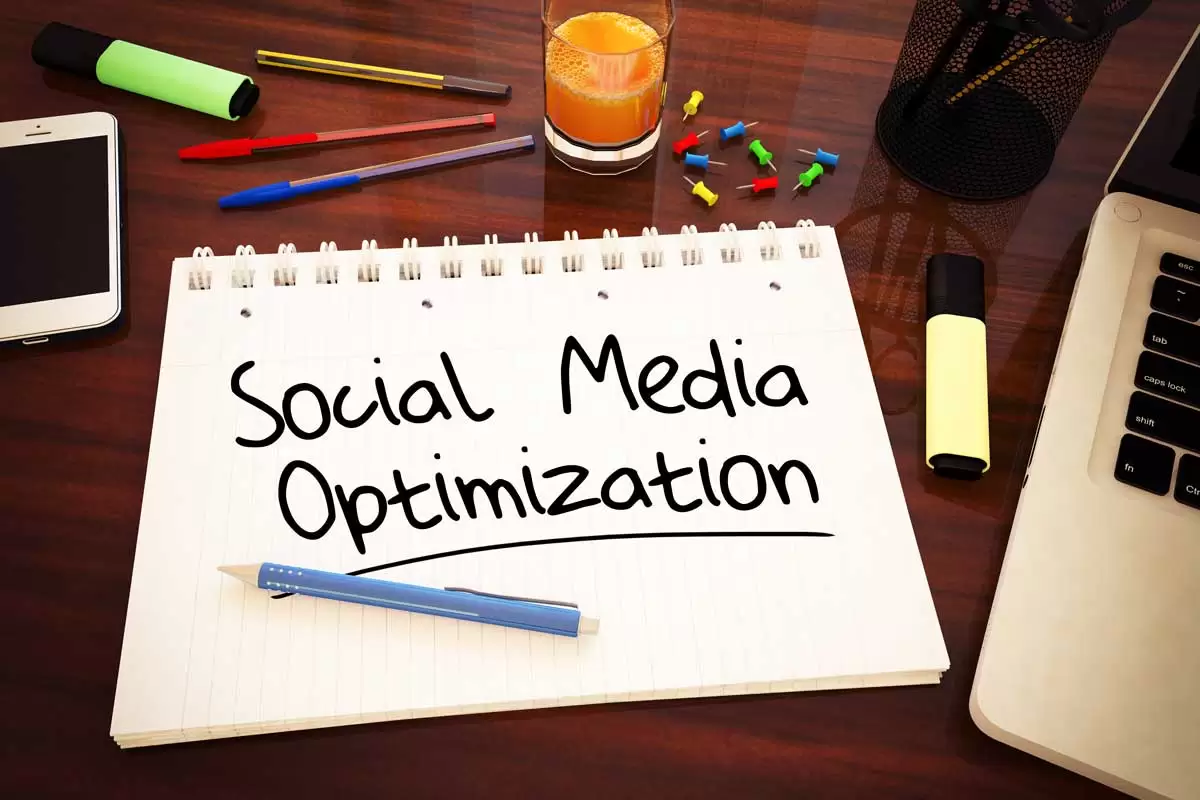 Did you know about 88% of businesses market on social media in 2022? If you are one of those businesses that are using social media to convert their audience into well-paying customers, you need to work for it. Brands don't go viral on social media overnight. Social media marketing agencies create omnichannel strategies to redefine your brand's tone and drive traffic. Whether it is about keeping a strict posting schedule for engaging the target audience or driving brand awareness with the latest trends, here are the top 6 social media optimization techniques for improving your social presence. Read on to explore!
6 Easy Social Media Optimisation Tips
1. Optimize the framework
For a while now, businesses have faced a significant challenge because they lack an effective social media strategy. One of the main reasons brands could lag behind in the social media arena is a lack of planning. According to 28% of businesses, a lack of solid strategy can hold brands back from becoming social enterprises. A winning approach will prioritise development and quantifiable outcomes. Brands that have everything on paper stand out from the crowd and avoid adversities with a pre-planned approach.
2. Posting at the right time
To succeed on social media, you must regularly upload content that not only engages your audience but also appears when they're most likely to interact with it. Finding the best time to share something on social media is no cakewalk. But fortunately for you, social media experts can spend countless hours studying and examining millions of social media posts to determine this. On Tuesdays, Wednesdays, and Thursdays, the sweet spot for engagement is around 10:00 AM. However, remember that this is only a general overview. It's possible that what works for your social media accounts and readership differs. Utilize a programme for online scheduling that offers the best time to publish option.
3. An unbeatable bio
Your bio is the first point of contact for any prospective customer across social media. It is the first thing that a user sees on your profile and so bios have the power to break or make sales. Make your bio as refined as possible and ensure to include essential information such as:
What your brand does?
Who's behind the brand?
What do the founders do?
What interests you?
How someone can contact you?
4. Ensure that the images are of the right size
The appearance of your brand is crucial and what can be more awful and unattractive than having outmoded images on your social media handle? Therefore, ensure that your images are of the specified size with a professional touch. A high-resolution photograph that isn't excessively cropped, speaks volumes about your brand magnificently. Oh, and you should make sure that all of your social media profile pictures are consistent. By doing this, you'll help your audience recognise your brand.
5. Your brand is meant for your audience
There are various types of audiences. To tailor your social media content to the appropriate audiences, spend some time digging about your target demographics. For instance, you might want to avoid using American slang if you're writing for an English-speaking audience. Similar to this, you might not want your social media copy to appear very British if you are targeting an American audience.
6. Tags for the win
If you have a post on your social media handle featuring another brand or customer, tag them in your post or give credit. This can earn you massive niceness points and help you to create natural conversations while offering better reach. What does the golden thumb rule of social media say? Well, it says that if your post contains user-generated content, ensure to tag whomever the original content belongs to.  
Fixing social media optimisation errors
Do you want to fix social media optimisation errors that have cost you time, customers and efforts? Are you working with an outdated social reputation that is atrociously affecting your engagement? Then it's high time to get in touch with a social media marketing agency that can help you with your lead generation as well as engagement.
FAQs
1. Is content optimisation for social media essential?
Yes, content optimisation is crucial for creating trust and establishing the authority of your social media profile.
2. Is it vital to optimise social media?
Yes, it is. The importance of social media optimisation is manifold. You can use leverage social media marketing campaigns for increasing visibility, getting greater engagement, increasing ROI and more.
3. What are the major platforms for social media marketing?
The most popular social media platforms to host your marketing initiatives include:
Facebook
Instagram
YouTube
WhatsApp
Pinterest
Twitter
LinkedIn
4. Can a social media marketing agency help me to customise the Facebook post descriptions?
Yes, it can.
5. How to experiment with publishing times?
If you are willing to experiment with the publishing times of your posts across different social media channels, consult a social media marketing agency for better insights.
---