Say Yes To Growth: 5 Major Ways In Which Your Small Business Can Benefit From SEO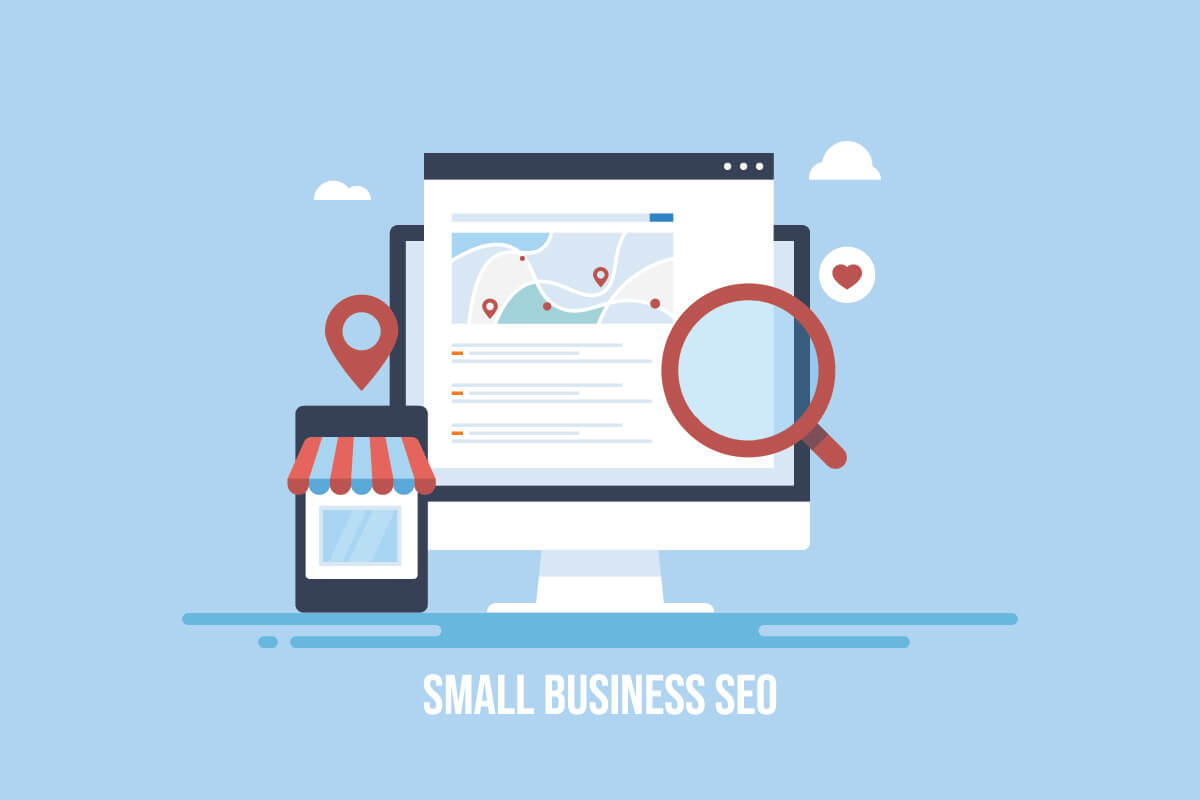 There are thousands of leading brands and large-scale businesses online. They invest a lot of resources in building a profitable web presence. Consequently, the internet has become an insanely competitive space. For a small business, this often becomes a matter of concern. Small business owners trying to reach out to more customers online often feel intimidated by the fierce competition. Less than 64% of small businesses worldwide commit to building an online platform for themselves (https://review42.com/resources/what-percentage-of-small-businesses-have-a-website/#:~:text=Less%20than%2064%25%20of%20small,business%20websites%20are%20mobile%2Dfriendly). However, if these businesses knew how SEO can help their websites reach newer heights, the percentage would be a lot higher. Optimised websites can yield enormous benefits for small businesses, helping them build a profitable clientele. What's better is that the businesses themselves wouldn't have to worry about the technicalities as any top-tier SEO company can help them out with a plethora of strategies. If you are a small business owner, isn't this an exciting piece of news? To give you a clearer idea, here is a brief guide on how your business can benefit from SEO.
Why is SEO relevant for my small business?
Search Engine Optimisation (SEO) should be the handiest tool in every website owner's toolkit. However, SEO has special relevance for small businesses because it equips your website with precisely those qualities that can boost a business. Here are five ways in which SEO comes to the rescue of your small business—
1. Better visibility and reach:
When you optimise your website, you ensure that Google considers it worthy of a high rank on the search engine results page (SERP). SEO involves optimising every element of your website to make Google believe that you offer legit services that users are looking for. Google's algorithms reward you by showing your webpage as one of the top results on the SERP, thereby increasing your brand's visibility and reach. If you are unsure about what strategies can achieve this result, fret not. The best SEO agency has a team of expert professionals who can immaculately create this brand awareness.
2. More customers:
Once you achieve greater online visibility, your small business will attract more clients. Here's how it happens. As your website starts ranking high on the SERP, your target audience will get directed to your business. Since your high ranking already means that you are providing quality services, your web presence will also witness a high conversion rate. This implies that out of all the people clicking on your website link, most will buy from your website or add your product to their wish list. For a small business, nothing can be as rewarding as a high conversion rate.
3. Understanding the market and competitor analysis:
A small-scale business has limited resources. Having a clear picture of the present market situation helps you identify areas where your brand has the upper hand or has scope to improve. SEO competitor analysis includes techniques to find out what is working for others in your niche. You will be privy to the SEO strategies of your rivals and use them to your advantage. There are several SEO tools, plugins, and audit tools available to gain insight into your competitor's keywords, website performance, the volume of site traffic, and domain authority. Again, you can spare yourself the trouble and hire the best SEO agency in Singapore. They will do a competitor analysis for you.
4. Better UX:
SEO provides a quality user experience. Imagine having an excellent product, but when a user lands on your website to buy the same, they cannot navigate to the product or the page is too slow to load. Poor UX fails to retain online searchers which negatively impacts the conversion rate for your website. SEO strategies focus on web designs, speed analysis, and on-page content analysis that work in your brand's favour. Also, SEO UX gets you a higher rank on the SERP because you are making it easy for users to get to the product you are selling. Google values user-friendliness.
5. Long-term and cost-effective:
SEO directly helps your brand with visibility. One of the other ways you can achieve a higher brand awareness is through advertising. But compared to SEO, advertisements are costlier. It is not always feasible for a small business to carry out large-scale advertisement campaigns. Most SEO tools are free. There is also ample information online that can guide you to carry out the best SEO in Singapore. There is one other advantage of choosing SEO over advertisements. SEO yields long-term benefits. Once advertisements are pulled down, your visibility plummets to nil. Consistent SEO practices ensure that you always have a high rank on the SERP without frequently spending money.
How can I optimise my small business website?
Here are some online tools for you to carry out SEO on your own.
Yoast SEO
Ontolo
Ahrefs
Moz Pro
SEM Rush
Google Console
Google Ads Keyword Planner
While there are these and more tools present online, what works out best in most cases is hiring the services of an SEO company. That does not mean that you will settle for any local SEO company. Look out for the best in the business and rely on their expertise. In most small businesses, only a limited number of people are employed. Sometimes, a single individual handles a small business, making it challenging for the business owner to handle business matters and the technical stuff. The best SEO agency will have a range of services that will help you optimise your website.
A leading firm will:
Help you formulate a solid SEO action-plan
Help you arrive at a quality website design that ticks all the boxes for Google algorithms
Have copywriting and content marketing services that ultimately lead to a well-optimised website
Have professionals specialised in the field of eCommerce
Provide website maintenance services so that you never lag behind
Having read this far, are you eager to contact an SEO service provider? You can consider Fenzo Digital. A premier SEO agency in Singapore, Fenzo is a one-stop solution for all your SEO needs. Excelling in customer service, the firm employs highly qualified professionals who work alongside business owners like you and turn your vision into reality. What are you waiting for? Strengthen your SEO game-plan and hold on to your seat. Your sales are about to take off!
---